Still huge. But still in regular jeans! Yay for low-riding stretch. Still no stretch marks. But just waiting...it's gonna happen. I thought I got one yesterday, but it was just a scratch from being giant and clumsy and running into things.
Not quite looking pregnant from the front yet (ok, the bad lighting helps here, but even in good lighting it's not super apparent) (unless I just had a big dinner).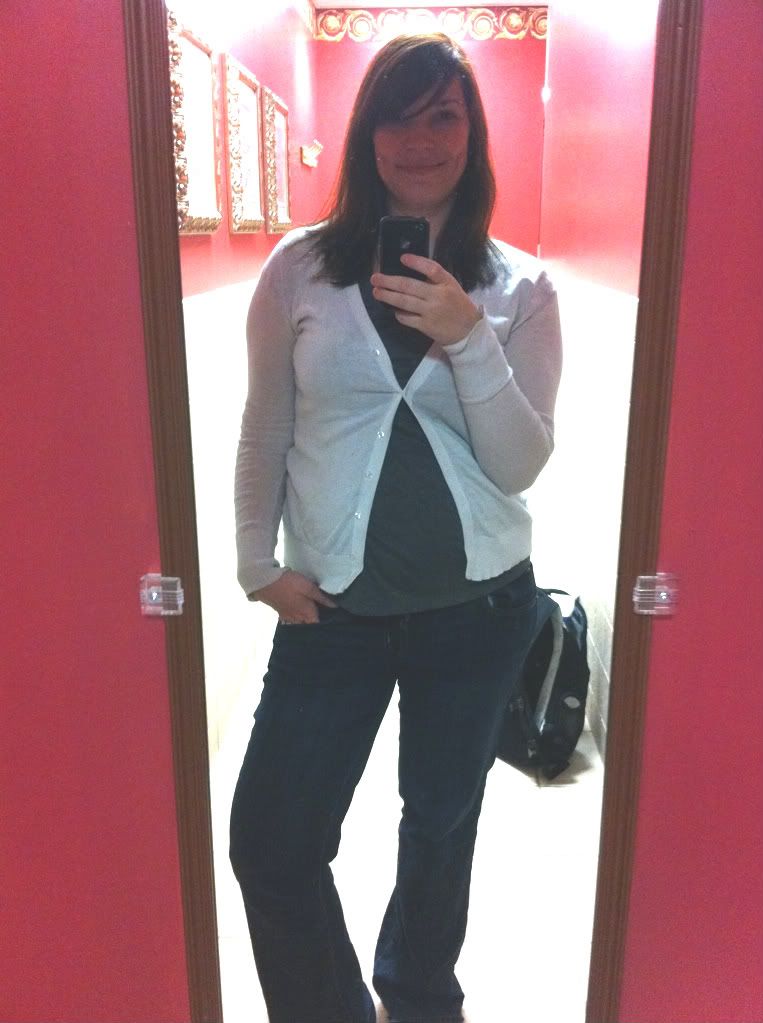 But then you turn to the side and BAM. Whoop, there it is, belly button ready to poke your eye out.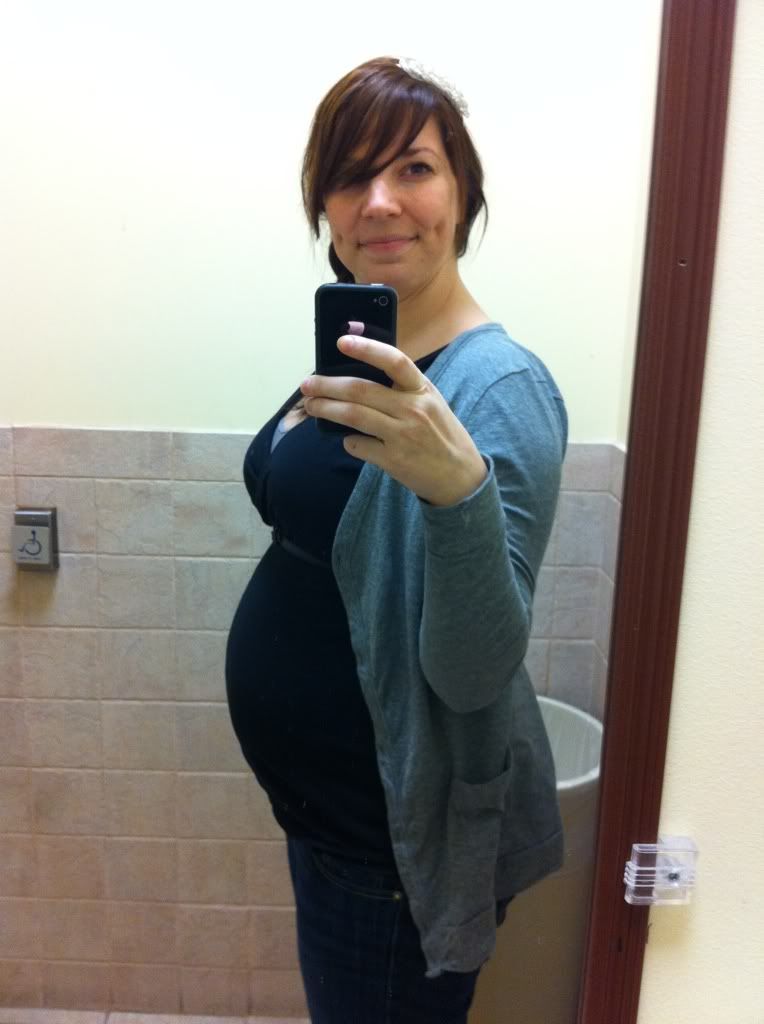 TheBelly© looks a lot better in clothes than it does not in clothes. It's kind of weird shaped naked. Actually it's entirely possible that most of the weird shape could be from eating an entire box of Trader Joe's knockoff version of Oreos. A FauxReo belly, if you will.
Naked weirdness.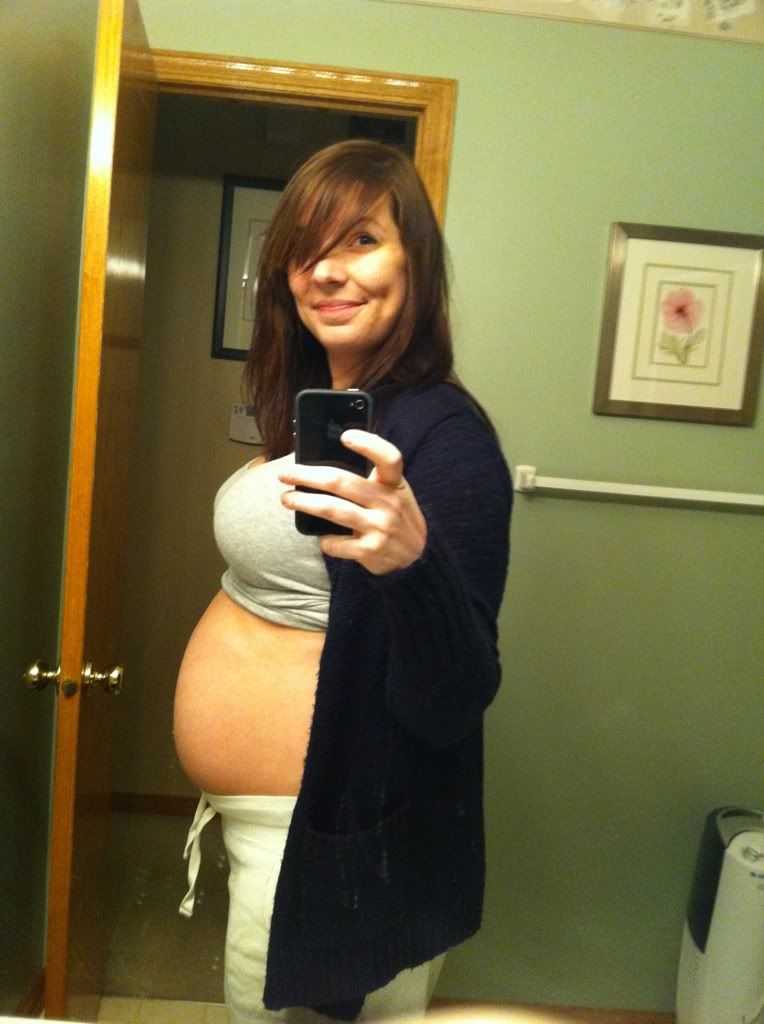 Looking better...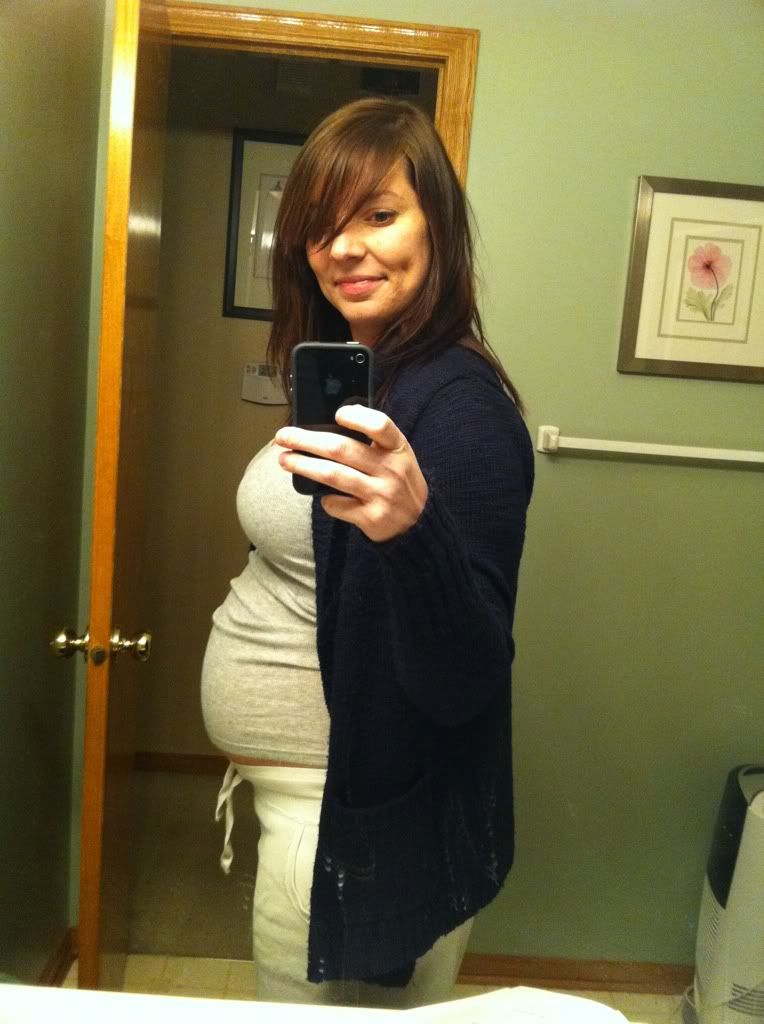 And boom, clothes fully on and it's okay again.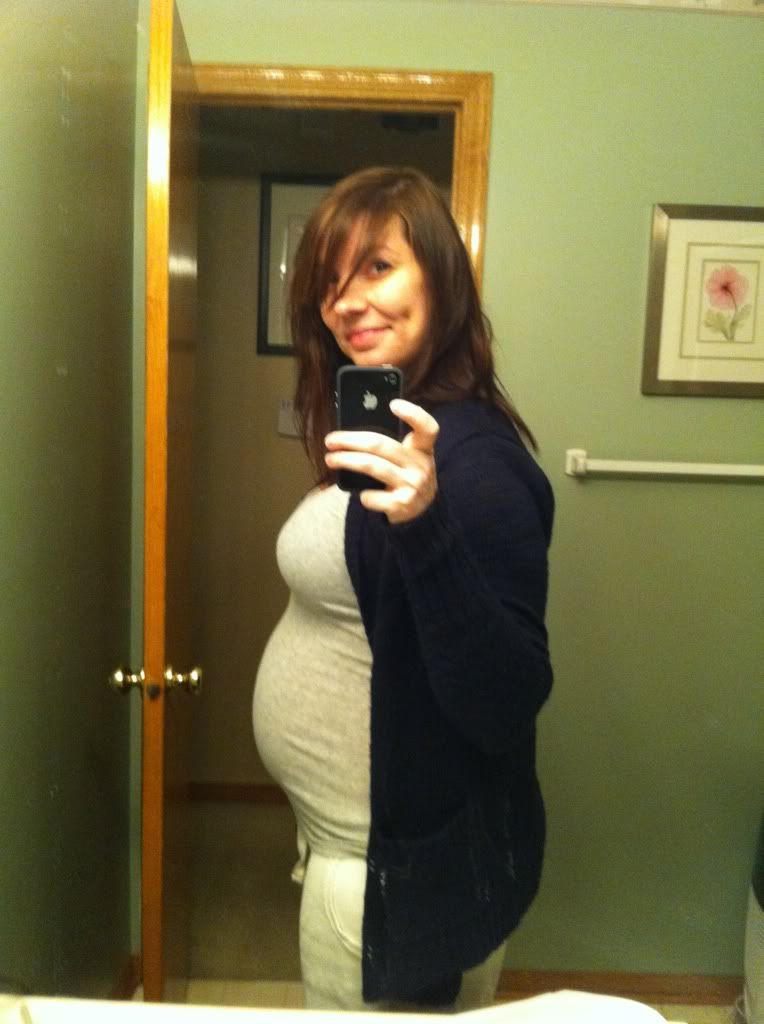 Baby girl is modest and only likes to be photographed when her mom isn't looking like a hillbilly from some non-specific hillbilly state [don't want to take the chance of offending any of my three readers] with her giant belly hanging out for the world to see.
Keep up that modesty, little one. It will make the chastity belt that much easier to take.