Nothing too much changed since last time - she's still very large and in the 90th+ percentile, although growth has slowed down a bit (normal for this point). She definitely has a giant head.
We did learn one fun thing: she has HAIR!!! Three of four of my siblings and I had only wisps, and one had a full head of dark, dark hair (ironic, because she turned out to be the fairest of us all, like Snow White.) (Except that analogy falls apart because Snow White had black hair.) (So in this case I'm referring to fair as in light, not fair as in pretty.) (Although that sister really is very pretty as well.) (So it could work that way also.)
Ok, now I've confused myself.
Anyway. She has hair! Proof: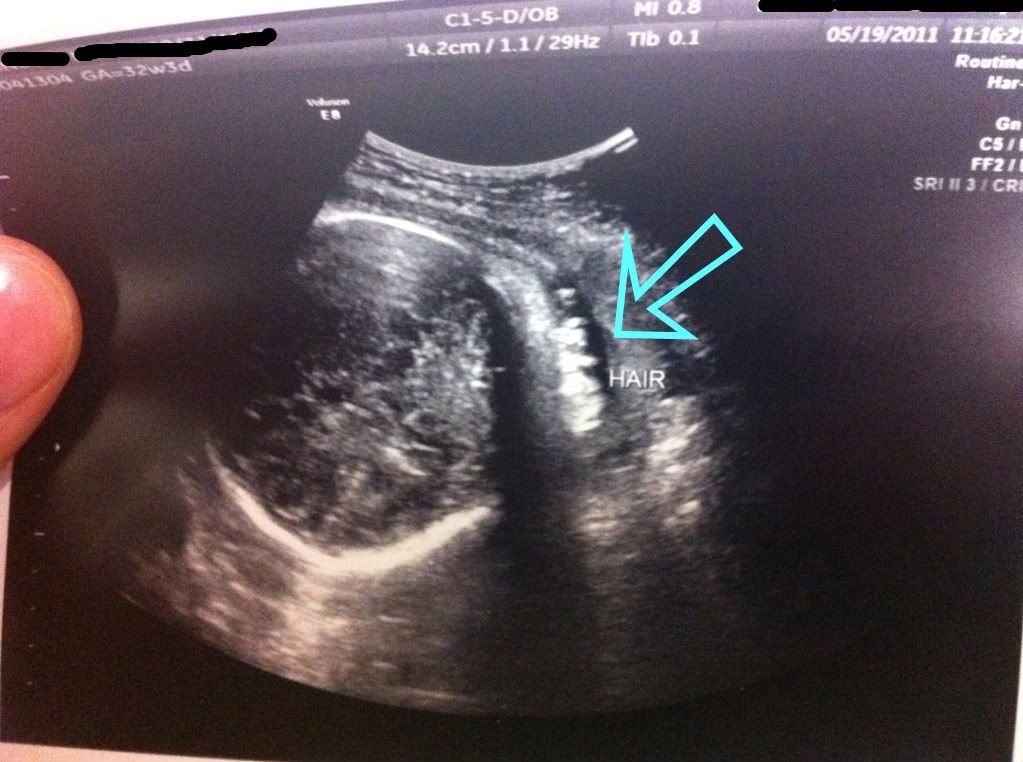 See? The doctor WROTE IT OUT. That means it can't be wrong and you must accept it as fact.
The white curved lines at the top and bottom of the pic are skull bones - this is a cross-section view of her head. And apparently that white pointy stuff is the hair floating around in the amniotic fluid. I am assured that the hair covers more than one inch of her head but we'll see. I'm kind of excited about this because I love babies with crazy hair so I hope she really does have a bunch of it.
She also has her Aunt Ana's super chubby chimpmunk cheeks (well, they aren't chubby anymore, but they were when she was a baby). They were adorable on Ana; hopefully they're adorable on this baby as well. Here's a front view of her head: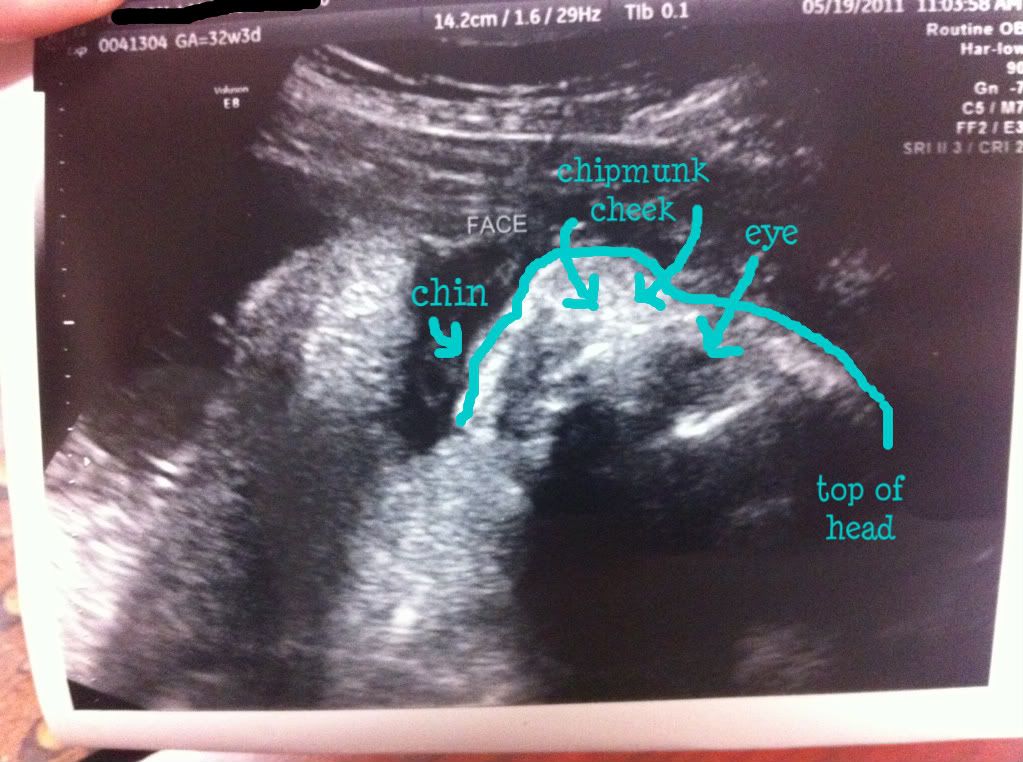 If you can't see it, that's okay. I actually just marked random sections of the picture as body parts and they may or may not be correct. This could just as easily be a picture of a sea urchin.
It's been a while since I've done a countdown so let's see where I'm at:
1 2 3 4 5 6 7 8 9 10
11 12 13 14 15 16 17 18 19 20
21 22 23 24 25 26 27 28 29 30
31 32
33 34 35 36 37 38 39
40
Oh wow. WOW. WOW and YAY!